ASP.NET Development
ASP.NET is one of the world's most popular web development environments. With its two flavors currently available (MVC and WebForms), Microsoft covers a wide range of needs and likes. We can help you with all kinds of ASP.NET projects as well as related technologies, such as HTML (4 and 5), JavaScript, jQuery, CSS, AJAX, services, and many more. We can even help you with graphical design of your sites and applications as well.
Our Expertise
We have been involved with web development since the mid-90s, which was even before the Internet was really popular, and most pages were just static content. At the time, we started to make the Web interactive by extending web servers through ISAPI and C++. We have stayed involved with web development ever since then, using various technologies until we finally arrived at ASP.NET and most recently, ASP.NET MVC. (We provide ASP.NET services for both MVC and WebForms as well as of course related technologies such as Silverlight or services).
Our experts are involved in real-world application building on top of the ASP.NET platform as well as related technologies and standards, in particular client-side technologies such as CSS, JavaScript, jQuery, AJAX, and so forth. Our resources are also generally well-published and are presenters at various events of all sizes, from local user group meetings (some of which we sponsor ourselves) all the way up to major events such as Microsoft TechEd.
Graphics Design
While the majority of CODE/EPS is focused on development, we also have graphics designers on staff, with skills ranging from UI design, to pure graphical design, to even print-related graphics and layout. We can thus help you with various graphics design needs. Most of the graphical design for software is related to professional UI design for business applications, as well as consumer and social apps.
Starting an ASP.NET Project
ASP.NET projects follow the same pattern as all our Web projects. We usually start with a Vision & Scope Workshop to determine overall goals of the project, the size of the effort, and best approach. Based on the findings of this process, we decide on next steps together with the customer. Often, but not always, that may be a Proof of Concept or Prototype phase that subsequently moves into a further standard development process.
Project Lifecycle and Development Approach
ASP.NET projects vary greatly in size and complexity and thus the development and project management approach has to be customized accordingly. We work with our customers to decide on the best possible approach that matches the customer's need and incorporates CODE at the level desired, whether that is a small supporting role or the other end of the spectrum, which has us manage and handle most of the project. In many cases, we do not use our own approach but integrate with a customer's existing process.
Many (but not all) ASP.NET projects utilize some variation of an Agile methodology.
Purchase Options
ASP.NET Applications come in all shapes and sizes, and the most appropriate business arrangements for such projects needs to be determined on a case-by-case basis together with the customers. In many cases, Web Application projects are set up as "time-and-materials" projects billed on an hourly basis (either billed on an ongoing schedule, through service agreements, or as pre-paid hourly blocks). Sometimes, ASP.NET Applications can also be built on a fixed-price basis, but due to the complexity and size of such projects, this is only possible under specific pre-conditions and specific scenarios. Graphical design tasks are often billed on a fixed price for a certain set of designs.
Purchasing Our Services

We offer our services in a variety of ways to meet every possible need. Options range from plain time and materials setups, to hourly blocks and montly service contracts, and sometimes even fixed price setups (especially for mobile "apps"). Contact us for more information and for a Schedule of Fees.
Click here to contact us!
Related Services
Windows Azure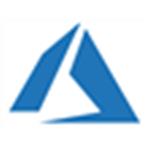 Should you be running your business on the cloud? The developers at CODE Consulting can help you to make the right decisions for your specific business needs.

More about this service...
Silverlight Development and Design
Silverlight is Microsoft's rich-client web technology, acting as a browser plug-in similar to Flash. Silverlight can build in-browser as well as out-of-browser experiences. Silverlight is used for business applications as wellas rich media apps. Silverlight is also the primary development platform for Windows Phone. We have extensive experience with all these technologies and can assist with projects of any size.

More about this service...
System Architecture
Constructing systems properly is the most important aspect of any software project. With the right architecture (and proper management), almost any problem can be compensated. If, on the other hand, the architecture is wrong, you have an extremely costly and time-intensive problem. We can help you to avoid these problems and reduce overall project risk, not just by sharing our own expertise, but also by letting you share in the experiences we have gathered through our CODE Magazine (authors and readers), CODE Training (trainers and attendees), events (speakers and attendees), RD, MVP, and other networks. This is a treasure trove of information you simply cannot get any other way. Can you think of anything else that could have positive impact of similar magnitude on your project?

More about this service...
Microsoft SQL Server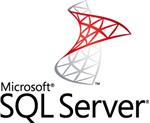 Whether you are upgrading or tuning an existing database or starting a brand new one from scratch, we have the experts on staff to help you with your SQL Server needs. Most of our SQL Server work is related to database development and tuning, but we also at times get called in for projects that are more on the admin-side, which we can help you with as well.

More about this service...
User Interface and Interaction Design
Does your team need help making your application look professional? We have experts that can help with both the look of your app as well as the functionality - whether it's a Windows, Web, Mobile, Slate/Tablet or Surface app. We have experience in GUI, NUI (Natural User Interfaces), interaction design and multi-touch applications. We can even help you with graphical design.

More about this service...
Project Rescue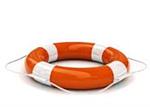 Is your project in trouble? We can help! CODE Consulting brings projects back from the brink of failure. With deep a knowledge process and business to go along with technical knowledge, we are skilled at finding problems and bottlenecks and implementing solutions to get your project back on track. We can't do magic, but most troubled projects are not beyond help. It is usually well worth to spend the time in a short meeting and perform a few hours worth of analysis, for a shot of getting your project back on track.

More about this service...
Service Oriented Architecture (SOA)
Service Oriented Architecture (SOA) is a great way to build applications that are more easily maintainable, more reusable, and can support the modern world of software development that supports many different platforms, user interfaces, and devices. SOA also reduces complexity of projects.
We can help you with SOA projects of any kind, providing architecture, know-how, manpower, and even framework components that make it easier to develop SOA-based systems of any size.

More about this service...
Prototyping & Proof of Concept
All software projects include risks and unknowns. Will new technology "X" really work as advertised? Will technique "Y" work well for our needs? Will device "Z" really be able to handle everything we expect it to? Will a planned solution to a known problem really solve everything, and will we be able to implement it as quickly as we hope? These are questions that need to be answered sooner rather than later as failures associated with them could spell disaster for any project. Prototypes and Proof of Concept projects are a good way to provide necessary answers. They are also a good way to start projects using small but significant steps.

More about this service...
Windows Communication Foundation (WCF)
Windows Communication Foundation (WCF) is the de-factor standard for .NET communication and service development, including (but not limited to) SOA (Service Oriented Architecture). Wer have a long history building such systems and very frequently pass that experience on to our customers and partners. In addition, we have developed a list of components (as part of our CODE Framework) that are specifically geared towards WCF and SOA development.

More about this service...
Vision and Scope Project Analysis
Need a new application? Have an existing app that needs a face-lift? Or perhaps you have an existing app that needs to be rewritten using today's latest technologies? We will spend time at your office and then deliver a detailed document outlining your project, the path for a new application, how to avoid the major risks, and much more. We will provide our expertise and experience to advise you on technologies and architecture to use. We will help you to judge effort levels and project feasibility. This "workshop" results in a Vision & Scope document and other deliverables. This Vision & Scope provides a detailed road map for us, your team, or even another consulting firms, to use in order to begin work on your project in a structured and well thought out fashion.

More about this service...
Web Sites and Web Applications

HTML is the most widely available and deployed application platform today, spanning a wide range of technologies and standards. We perform most of our web development with ASP.NET (MVC and WebForms) and Ruby. CODE can help you with various aspects of any development project including HTML4/5, CSS, ASP.NET, JavaScript or jQuery, and more. CODE can even help you with the graphic design of your websites and apps. CODE Consulting has the expertise to train, mentor or write your complete web application.

More about this service...
.NET Development
With a lengthy history of development and knowledge transfer in Microsoft Technologies, CODE Consulting, CODE Magazine and CODE Training are the world's foremost experts in .NET development for Windows, Web and Mobile apps. We directly employ a staff of experts, and in addition, have the world's largest network of contractors, through our authors, trainers, speakers, MVP and RD networks, not to mention direct connections into Microsoft. Our developers can help you with all of your .NET needs and, if required, provide access to <i>the</i> top experts in the technology - an ability unmatched by our competitors. Our direct involvement with Microsoft enables us to provide insight as well as foresight into the future, that is unparalleled in our industry.

More about this service...