We help companies build better software
Custom Software, Developer Training & CODE Magazine

Located in Houston, TX, CODE's primary division is devoted to custom software development, consulting and mentoring.
CODE Consulting has top-level experts in all relevant .NET technologies - either directly on staff, or accessible through one of our large networks, such as our CODE Magazine authors, our trainers, or through Microsoft MVP and RD networks. We do not claim to know everything, but we do claim to have access to the top-experts!
CODE Consulting focuses on writing software applications using Microsoft .NET and server technologies, including rewriting legacy applications (Visual FoxPro, Visual Basic, etc). However, our services also extend into non-Microsoft technologies such as Apple iOS and Android development. For a complete list of our services, and a general overview of our consulting division, please visit our consulting page:

On Sale at Newsstands Now!
So many technologies so little time. Sometimes we need to just put together a grab bag of articles exploring new technology and development techniques. This issue has content for everyone. Curious about TypeScript ? Considering building an application using SQL Server on Azure. How about advancing your UI? This issue covers these concepts and more.
Articles:
For a complete list of all articles and issues, to read articles online, or to subscribe to the magazine, please visit the CODE Magazine page:

Upcoming CODE Training Classes:
For a complete list of all our scheduled standard classes, and to get an overview of our custom training options, visit out training site: codemag.com/Training
We also offer Corporate Training packages: codemag.com/Training/Corporate
Contact Us!

Have questions? Interested in our services?
Don't hesitate to contact us!








Consulting Specials
Current Specials: 1 2 3 4











This is a short selection from the wide range of services from CODE Consulting. For a complete list of our services, click here.
CODE Framework

Developers! Check out CODE Magazine's free, open-source CODE Framework available from CodePlex and through the Visual Studio Extensions Manager. The CODE Framework consists of various components and tools that help developers with common aspects of business application development, simplified SOA, WPF, data access, and much more. Our purpose for the CODE Framework is to enable productive, flexible, and highly maintainable business application development. Give it a try and see what everyone is talking about! Get more information here:
Lunch with CODE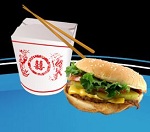 The concept is simple...
CODE Training and Consulting will provide a free lunch and lecture for your development team. We'd like the opportunity to discuss today's technologies; and we figure there's no better way to do that than over lunch. Simply choose the lunch your group would like and whether you'd like us to deliver to your offices, you visit us in Northwest Houston or have us present remotely.>
Who says there's no such thing as a free lunch?!?
Some Of Our People
Click here for a complete list of our people!