Mentoring & Custom Training

Every new software project poses unique challenges... challenges that, almost by definition, have never been encountered by you or your team before. While it is possible to overcome these challenges by yourself, the doubt remains: Have you chosen the best possible solution, or will your decisions come back later to haunt you, quite possibly in the most expensive and time consuming ways?
It is our job to help you with these kinds of challenges. At CODE, we invest a lot of our time in order to have experience with resolving a wide variety of scenarios, and thanks to our extensive network of CODE trainers, CODE authors, RDs (Microsoft Regional Directors), MVPs (Microsoft Most Valuable Professional), and our connections directly to Microsoft, we have access to a pool of experience none of our competitors can match.
Mentoring
Through our mentoring services, we make ourselves available for projects of various lengths, whether they be limited time engagements or as mentors in an ongoing fashion. Consider us a resource that is available when needed to answer your questions, to assist with decision making, and to aid in removing roadblocks. And of course, we are always available to write actual code if need be.
The great benefit of having CODE available in a mentoring role is the reduction of risk and the ability to make decisions that are more likely to be productive in the long run, since such a vast pool of experience is made available.
Mentoring Purchase Options
Depending on the exact scenario, mentoring can be a fixed-price, one-time engagement, or it can be a "time-and-materials," hourly block, or even service agreement setup. The most appropriate setup depends on customer preferences and the exact nature of the engagement. Details can be determined quickly in a short discussion with our sales staff.
Custom Training
Do you need to have your team trained specifically on technologies or programming languages they will need to know for your next project? Then custom CODE Training is the right choice for you.
In our custom training classes, we first analyze the exact needs and timeframe of a customer's project and then put together an outline and a schedule. The actual content of training varies as it is based entirely on a customer's need but is specific to the architecture and implementation patterns chosen by the customer.
Not yet ready for custom training? Just need a refresher on a few subjects or more general information? Check out www.codemag.com/training for our schedule of standard classes.
Custom Training Purchase Options
As the name indicates, custom training is customized, and therefore, varies greatly from client to client. However, pricing for custom training is fairly straightforward and simply based on the number of days of training as well as the number of days we estimate custom training prep is going to take (if any), plus expenses. Based on this information, we arrive at a fixed price, which ensures that there are no surprises for anyone.
Special Offer!
Get 20 Hours of Mentoring for only $3,000!

CODE Consulting is proud to announce a no risk, introductory offer aimed at helping your team get started on your next project!

With the leading industry experts at CODE, enjoy 20 hours of mentoring and access to our experts for ONLY $3,000!
Whether it's general architecture and design questions, CODE Framework related, ASP.NET, Azure, WPF, C#, SOA, SQL, HTML, or Mobile (everything .NET and iOS and Android too!) our experts can help you with your project.
Email info@codemag.com or call 832-717-4445 ext. 9 for more information!
Purchasing Our Services

We offer our services in a variety of ways to meet every possible need. Options range from time and materials setups, to hourly blocks and monthly service contracts, and sometimes even fixed price setups (especially for mobile "apps"). Contact us for more information and for a Schedule of Fees.
Click here to contact us!
Related Services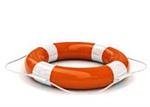 Is your project in trouble? We can help! CODE Consulting brings projects back from the brink of failure. With deep a knowledge process and business to go along with technical knowledge, we are skilled at finding problems and bottlenecks and implementing solutions to get your project back on track. We can't do magic, but most troubled projects are not beyond help. It is usually well worth to spend the time in a short meeting and perform a few hours worth of analysis, for a shot of getting your project back on track.