Our Services
The following is a list of services we offer through our Consulting and Custom App Dev divisions:
Artificial Intelligence (AI)
Artificial intelligence (AI) is rapidly becoming a crucial technology for developers and businesses to stay competitive in the current digital age. With AI, developers can automate mundane and repetitive tasks, freeing up time to focus on more complex and creative problem-solving. Additionally, businesses can use AI to analyze large amounts of data, gain insights into customer behavior, and make more informed decisions. The benefits of AI extend beyond efficiency and productivity, as it also enables businesses to create more personalized experiences for their customers. In order to succeed in the future, it is essential for developers and businesses to embrace the transformative power of AI and integrate it into their operations.
Cloud Computing
Unlock the power of cloud computing with CODE Consulting, your trusted partner in navigating the dynamic digital landscape. Specializing in helping clients harness the full potential of the cloud, we offer expert guidance for rapid application development, seamless scalability, and significant cost reduction. Say goodbye to traditional limitations and embrace boundless possibilities. Unleash your organization's full potential, experiencing a new era of innovation, efficiency, and competitiveness in the ever-evolving digital world. Stay ahead of the curve with CODE Consulting as your trusted cloud partner, positioning your organization for unrivaled success. Thrive, innovate, and surpass the competition in today's fast-paced world. Join us and experience the unparalleled power of the cloud.
Custom Application Development
For 30 years, CODE Consulting has been a leading provider of Custom Application Development services, encompassing AI, cloud, mobile, web, and windows development. Their expertise in these cutting-edge technologies enables them to deliver tailored solutions that leverage artificial intelligence, utilize cloud infrastructure, cater to mobile platforms, create responsive web applications, and build robust Windows applications. With a strong commitment to innovation and a track record of excellence, CODE Consulting empowers businesses to thrive in the digital age.
Low-Code/No-Code
In today's fast-paced and highly competitive business landscape, adopting low-code/no-code scenarios has become crucial for modern organizations striving to stay ahead. This innovative approach empowers non-technical professionals to actively participate in application development and automation processes, eliminating the traditional reliance on scarce IT resources. By enabling citizen developers to create and modify software applications with minimal coding knowledge, low-code/no-code platforms drastically reduce development time and costs, fostering greater efficiency and agility. Moreover, these scenarios promote cross-functional collaboration, allowing diverse teams to collaborate seamlessly and quickly respond to evolving market demands. Embracing low-code/no-code strategies not only accelerates innovation but also enhances organizations' ability to deliver tailored solutions and adapt to changing business requirements, ultimately driving growth and success in the digital era.
Cyber Security
CODE Security experts are experienced in identifying security vulnerabilities in your products, your services and/or your application's architecture. We are committed to our mission of making your company and its applications more resilient against future attacks and threats.
We have assembled a hand-selected team of senior consultants that bring more than a decade of experience to the table. CODE Security consultants can identify critical vulnerabilities in complex applications and application architectures.
Project Rescue
Is your project in trouble? We can help! CODE Consulting brings projects back from the brink of failure. With deep a knowledge process and business to go along with technical knowledge, we are skilled at finding problems and bottlenecks and implementing solutions to get your project back on track. We can't do magic, but most troubled projects are not beyond help. It is usually well worth to spend the time in a short meeting and perform a few hours worth of analysis, for a shot of getting your project back on track.
CODE Labs
We live in an age of extreme change. This is especially true for software projects. How do you keep up with this and make sure your organization is well positioned to compete tomorrow, next month, and for years to come?
The answer is an investment in your software future that includes experimental projects!
However, running bleeding-edge projects poses many challenges. Does your team have the right skills? Does it have a culture of operating experimental projects that nevertheless result in quick concrete results that can be moved into production? Or is it more likely that a team unexperienced in such projects will fail not because the technology or approach in question failed, but the team simply was ill-equipped to succeed in such a setup?
We can help you set up and run successful "skunk works" projects, similar to the ones we have done for our own organziation as well as our clients! Skunk Works projects can be small pilot projects that run for a few days or weeks, or they can be entire teams of people (potentially including yours and ours together) that operate continuously.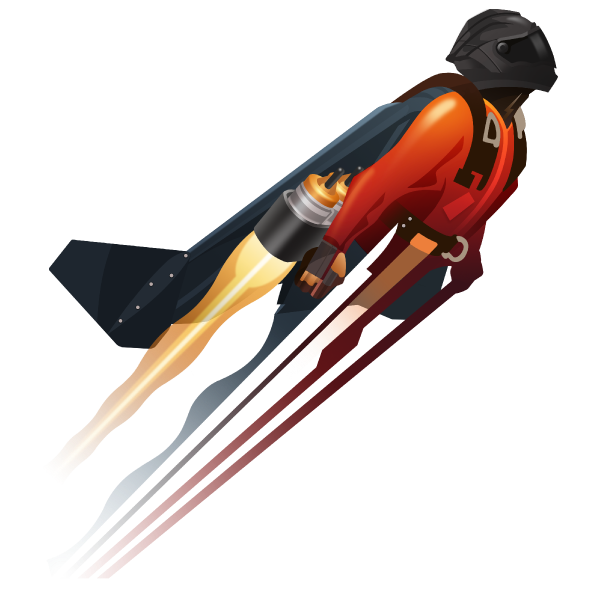 Vision and Scope Project Analysis
Need a new application? Have an existing app that needs a face-lift? Or perhaps you have an existing app that needs to be rewritten using today's latest technologies? We will spend time at your office and then deliver a detailed document outlining your project, the path for a new application, how to avoid the major risks, and much more. We will provide our expertise and experience to advise you on technologies and architecture to use. We will help you to judge effort levels and project feasibility. This "workshop" results in a Vision & Scope document and other deliverables. This Vision & Scope provides a detailed road map for us, your team, or even another consulting firms, to use in order to begin work on your project in a structured and well thought out fashion.
CODE Framework Training & Mentoring
The CODE Framework consists of various components and tools that help developers with common aspects of business application development, simplified SOA, WPF, data access, and much more. Our purpose for the CODE Framework is to enable productive, flexible, and highly maintainable business application development.
We offer custom training and mentoring for developers who would like to minimize the learning curve for the CODE Framework.
Mentoring & Custom Training
There are a lot of choices to be made, a lot of lessons to be learned, and a lot of best practices to find and absorb. CODE Consulting not only explains how to implement your new project, but we help you understand why and when you should make the trade-off to do it a different way. We can work with your team to plan your project and guide you through the difficult parts.
Microsoft Azure Cloud
Should you be running your business on the cloud? The developers at CODE Consulting can help you to make the right decisions for your specific business needs.
Web Sites and Web Applications
HTML is the most widely available and deployed application platform today, spanning a wide range of technologies and standards. We perform most of our web development with ASP.NET (MVC and WebForms) and Ruby. CODE can help you with various aspects of any development project including HTML4/5, CSS, ASP.NET, JavaScript or jQuery, and more. CODE can even help you with the graphic design of your websites and apps. CODE Consulting has the expertise to train, mentor or write your complete web application.
Create Great Mobile Experiences
CODE Consulting can help your business get your applications to mobile devices.
Most websites get visited from a cell phone or tablet more often than from a desktop computer or laptop. If your application takes an order, collects customer information, or schedules any sort of meeting between two or more people, your customer's experience on a phone or tablet likely determines whether you get business, or your competitor does.
Windows Application Development
Need help building applications for Windows? You have come to the right place. We have expertise in building rich Windows applications of any kind (with an emphasis on Windows Business Applications). Regardless of whether you need short-term help to solve a specific problem, a few experts to augment your team, or whether you need us to develop an entire application, from conception to marketplace deployment and every step in between, we have the right arrangement and the right expertise for any need.
Microsoft SQL Server
Whether you are upgrading or tuning an existing database or starting a brand new one from scratch, we have the experts on staff to help you with your SQL Server needs. Most of our SQL Server work is related to database development and tuning, but we also at times get called in for projects that are more on the admin-side, which we can help you with as well.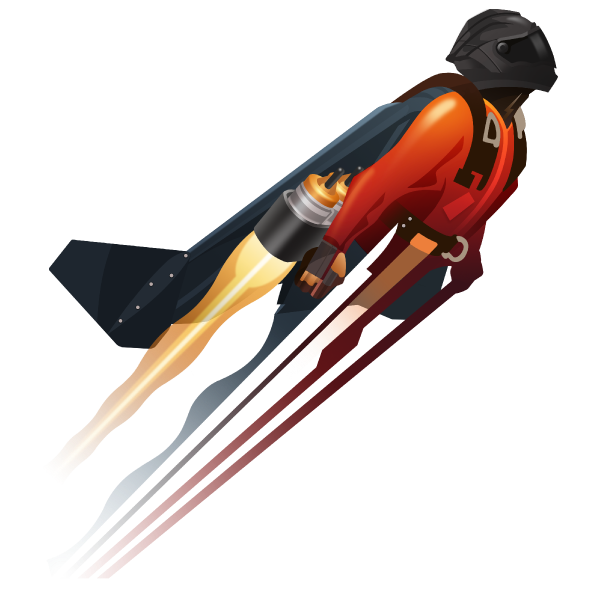 VFP Conversion Projects
We have the largest collection of senior .NET developers with Visual FoxPro backgrounds in the world. With multiple MVPs in BOTH VFP and C#, over 75 years combined experience in FoxPro programming, and even greater experience in .NET, EPS Software is the world's #1 resource for companies moving their applications from VFP to .NET.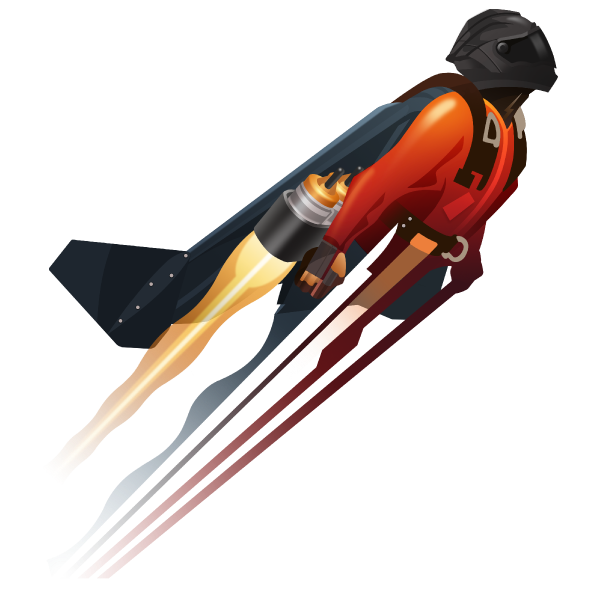 Visual FoxPro Development
Maintaining a Visual FoxPro application? Adding new features? We can help! We have the largest pool of experts (and even former MS VFP team members) for Visual FoxPro development, as well as related technologies, such as SQL Server.
Reverse Engineering
CODE Security uses reverse engineering techniques to uncover a piece of software or hardware from it's executable(s) form in order to understand it's inner workings, and potentially it's source code. The typical scenario for this is when the source code is no longer available or when assessing a closed-source project in compiled form.